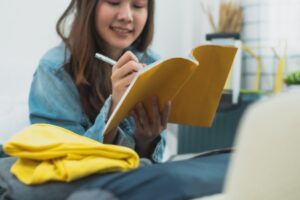 The cost of utilities is on the rise, and it doesn't sound like they are projected to go down anytime soon. We'd like to talk about some unique ways to save money on energy or fuel costs. These are all things that you, as a homeowner, can do right now to improve your home's energy efficiency and potential.
The important thing is that you leave any of the professional heating or cooling services to us so we can keep expenses to a minimum. Heating service in Monument, CO is essential to your heating system running with peak efficiency and performance. And nothing replaces a professional providing this kind of service. But everything else mentioned here is free game!
Change Your Air Filter
When was the last time you changed your filter? These components are vital to the functionality and efficiency of your heating and cooling sytem, so make sure you change them every 1-3 months for best results.
One of the biggest reasons why this component is so important is because of the various ways it helps your home. While yes, it does trap dust, dirt, debris, pet dander, and other contaminants that might make your air feel stuffy and uncomfortable, it also helps ensure that your furnace and air conditioner works without using too much electricity. And, to add a third protective job of this component, it keeps the components inside safe from debris that might make them dirty or broken.
So, changing out the air filter will help save you costs in system efficiency and longevity.
Insulate Your Home
Your homes energy efficiency can be a lot better if you're able to keep the heat inside of your home during the winter. Have you had your attic insulation checked recently? Overtime the insulation can settle, causing it to be less effective. Some homes don't have very much insulation to begin with, and the building contractors aren't required to put that much in.
Insulating your home can be a great way to keep efficiency levels high and reduce the amount of energy required to heat it in the first place.
Invest in Maintenance
While you're working hard to keep your home energy efficient, why not schedule a maintenance appointment? Maintenance will go a long way in keeping your heating or air conditioning system in good shape for the foreseeable future.
Maintenance will ensure that your heating technology works as intended. Any small issues can be repaired during a maintenance appointment, and a technician can make adjustments and clean the system to allow it to work at peak performance.
One of our specialties as HVAC technicians is finding nifty ways to keep comfort systems running at peak efficiency and performance. We can brainstorm these ways by providing a full tune-up for your system when it's requested.
The pros at SoCo Heating and Cooling can provide you with repairs, maintenance, and more cool tips. Contact us today. So Cool. So Cozy.