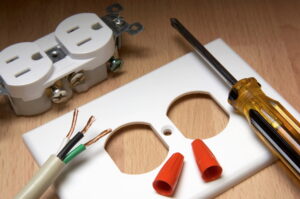 One of the most important aspects of being a property owner or manager, is trying to figure out what projects you can do yourself and what almost always require a professional. Changing out a lightbulb, for instance, is usually going to be easy enough for a homeowner. As long as you know the correct type of bulb to use, then you're really not going to run into any major problems.
However, when trying to replace electrical wires, or even when installing new appliances, it can be easy to hit a wall where a professional is required. That's where we come in!
This blog post is dedicated to those people taking on home projects and investing in their property who can't seem to find the line between DIY and professional work. Let's figure out why you might need electricians in Colorado Springs, CO, and we'll even make a shocking announcement at the end!