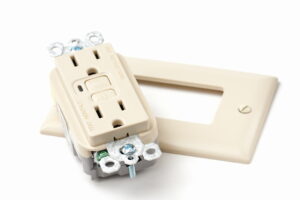 A home electrical system works behind the scenes, so it can be common for homeowners to think everything is just fine when it's not. As long as you flip a light switch and the light turns on, everything is A-OK, right? Well, not exactly.
Homes need to be insured, and those insurance companies would love to raise your premiums for any small electrical fault. Since electrical problems are often linked with safety concerns, this can be an easy way for insurance costs to get out of control and in dangerous territory. From old knob and tube wiring that was never removed, to outlets that should be GFCI protected, you could see a future full of high costs and headaches without the help of an electrician in Colorado Springs, CO.
Luckily, our team is full of licensed and experienced electricians who can fix your issues quickly and get your home to where it should be.