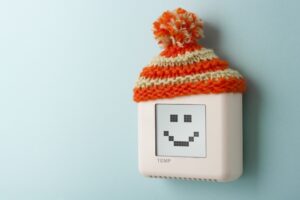 Oh no! What a pesky problem. It's usually enough to ruin someone's day. And compound this kind of heater malfunction with other things that can go wrong on a given day, and we can understand why our customers might be struggling. Well, the good news is that you're in the right place. Our team is full of heating experts that can help you with your heating system.
Depending on the type of heater you have and the specific issue at hand, you might require different solutions, like a quick fix or more extensive heating repairs. Heat pumps require different repairs than gas furnaces.
Keep reading to learn more about what might cause this kind of problem, and whether or not it's safe. Otherwise, call our team for fast and effective heating service in Colorado Springs, CO! We've got your back.