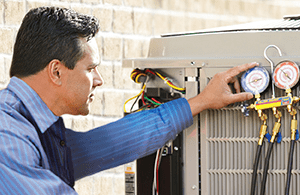 Summer is here and so is the heat! Now is when you need your air conditioner the most. However, this is a challenging season for your cooling season and increases the chances that it will encounter a problem.
If something seems wrong with your AC, it is best to reach out to a professional ASAP for your air conditioner repairs in Colorado Springs, CO. That is what our team is here for!
First things first, you may want to keep tabs on what your system sounds like while it is running. Odd noises are often a big indicator that you need to talk to a technician and have your system inspected!