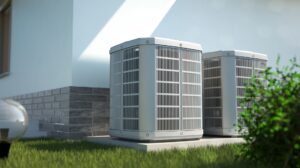 Have any of our local heat pump owners felt a little left out?
Heat pumps tend to get overshadowed pretty often by furnaces and boilers in the wintertime, primarily because the sole purpose of these systems is to provide powerful heating for your home.
With heat pumps, they're a multifaceted system with both heating and cooling options, so they tend to make up fewer calls from troubled homeowners, but they're still important.
If you're a heat pump owner in our neck of the woods, then you're in luck! Heat pumps are popular here due to their incredible efficiency and eco-friendly nature.
However, they can still run into problems in the coldest months of the winter, so you'd better be ready to get them properly diagnosed.
Let's figure out if you need heating repair in Colorado Springs, CO, or if you're in good shape for the next few months.