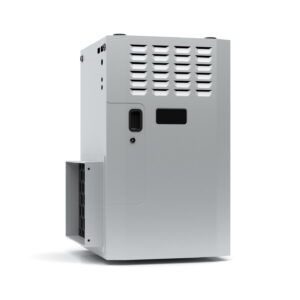 Furnaces are the most common heating appliance in the country, but when asked about how they work or how efficient they might be, customers can be at a loss. It's not anyone's fault, reliable resources can be hard to find online, and people generally have a different ideas in their heads about how a furnace might look or work.
Well, let's start from scratch. In order to know how badly you might need furnace repair in Colorado Springs, CO, you're going to need to know a little bit about your furnace. This blog is going to be a bit of an introductory level course on your furnace, what it is, how it works, and how it works hard to both heat your home and keep you safe.
Then, hopefully you'll be in good shape to make the winning call when you need to decide the next steps to take with your malfunctioning furnace system.
What Is a Gas Furnace?
Gas furnaces work like other furnaces, by creating heat by burning fuel. In the old days, there were coal furnaces, wood furnaces, and oil furnaces, but nowadays those pale in comparison to the power and efficiency of a natural gas furnace.
These systems have efficiency levels that are expressed in an AFUE rating (annual fuel utilization efficiency) which tells you what percentage of fuel is being turned into heat. The closer this number is to 100, the more efficient the system is. If you've got a furnace with an AFUE of 95 or above, pat yourself on the back, you've got an excellently efficient unit!
Do You Have an Electric Furnace?
Electric furnaces are still common but they're a little different from gas furnaces. They use electrical resistance to create heat from a series of coils, which then heats up the air in your home. These systems don't need an AFUE rating to determine efficiency, because they're already 100% efficient (as in, 100% of the electricity that goes into the system is used as heat). If you live off the grid or don't want to have natural gas in your home, an electric furnace is a great option.
Why Furnaces Are So Popular
Furnaces are popular, especially in our area, because of their power, efficiency, and affordability. Sure, there are heat pumps and other nifty heating systems that can do the trick, but they're often more expensive to install or they're just not as powerful as a furnace.
For a cold, winter's day, nothing compares to having a powerful electric or gas furnace in your home.
What Can Go Wrong With a Furnace?
Gas furnaces burn fuel to create heat, so people think about things like smoke or carbon monoxide. But there are many components to keep those fumes away from your breathable air. First, you've got the heat exchanger, which separates the fumes from the air that the system heats, so any carbon monoxide or particulate matter can be sent out through the exhaust. Then, you've got the flame sensor, which detects if the system is burning fuel or not, so it can shut down the system in case of a problem. This can help you avoid a gas leak.
If you have problems with these components, or you're unhappy with the power or efficiency of your gas furnace, be sure to call our team of professionals for support.
Get in touch with SoCo Heating and Cooling today to schedule service. So Cool. So Cozy.