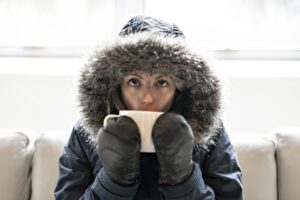 Heating maintenance is a vital service that can seriously benefit your budget, your home comfort, and your energy efficiency. Not only that, but getting maintenance done now, before the cold winter hits, is going to be a great idea to alleviate stress and grant you peace of mind. It always feels better having a trained professional come to your home and give you the green light for the rest of the year.
However, when it comes to joining the cozy club and investing in heating maintenance in Colorado Springs, CO, there are many people who need more information. How does maintenance work? Why would I invest in maintenance now, rather than in the wintertime?
These are great questions, and ones that we will answer down below. Knowledge is power, and we hope to inform our customers so they can treat their HVAC systems with care!
The Benefits of Fall Maintenance
Maintenance during the fall can be a great idea for a number of different reasons. Here are some of the best reasons why you might want to click on the link below or pick up the phone to get in touch with a pro.
It's Convenient
First things first, fall is a particularly slow season for HVAC professionals. Temperatures aren't so high that AC units need constant repairs. And temperatures aren't too cold where heating is a top priority yet. At the beginning of fall, temperatures are mild enough that we've actually got some time to spend inspecting and maintaining systems.
This means we can schedule a maintenance appointment at your convenience, since our schedule isn't so packed with repairs and replacements.
Save Energy
Routine maintenance is important for a heater's efficiency. Statistically speaking, a well-maintained furnace or boiler is going to use similar amounts of energy or fuel to when it was first installed. Whereas an old, unmaintained boiler or furnace will likely use a lot more fuel or energy to heat a home, causing utility bills to increase dramatically over time.
Remember, maintenance is the most valuable when it's routinely done!
Maintenance Is More Effective in Colder Climates
We rely very heavily on our heating systems every winter. In more mild climates, heating maintenance might not matter as much because people simply don't rely on their heaters to the extent that we do. This means maintenance is just more effective where we live.
Think about it this way, even just a slight boon to your system's longevity and efficiency is going to mean a lot when we use our heating systems twice or even three times as much as a homeowner in a different area!
Stay Comfy
Last but definitely not least, comfort is a high priority. A well maintained heating system is just going to keep things warm and cozy to the best of its ability. Our maintenance appointment includes inspecting the system for any faults, cleaning the unit, and making adjustments to ensure it works properly. This will leave your home comfortable for the foreseeable future.
Contact SoCo Heating and Cooling for comprehensive heater maintenance this fall. So Cool. So Cozy!