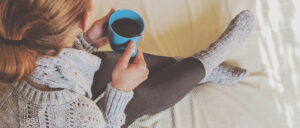 People don't really use phonebooks anymore, but the internet still functions as a sort of pseudo-phonebook. You can do a simple search online and find plenty of teams with fully functioning websites to answer your phone call and get right to work.
So, this begs the question, which team is the best? You've worked hard for your money, and you're not ready to spend it just anywhere. An AC replacement in Pueblo, CO can be an expensive investment, so you deserve nothing but the best. The problem resides in finding the best team to do the work for you.
How does one find a reputable team of HVAC professionals? What's the difference between a good team and a great team? These are excellent questions and ones that we'll answer shortly. All you need to do is keep reading and think about the budget/comfort preferences that matter to you!
Customized Comfort Solutions
One thing that our team offers, which is different from other HVAC teams, is the fact that we provide custom solutions that fit our customers' needs and budgets. Many people in our area have unique homes that either require very specific heating or cooling elements, and not every team has the capacity and tools to handle these requests.
We're happy to provide out-of-the-box solutions for your home comfort, depending on what you need and how quickly it needs to be done.
Central AC, Heat Pumps, or Ductless Mini Splits
Custom solutions can usually be broken down into three categories. We have central air conditioners, which represent the bulk of the systems we replace and repair. These units can cool your whole home and rely on ductwork to get it done.
Heat pumps are an excellent custom choice for customers that need both a heating and cooling system in their home. This works out very well with our chilly springs and falls, since these all-electric systems are extremely efficient.
And lastly, if your home doesn't have ductwork, why not look into getting a ductless mini split set up? We can provide installation from start to finish.
100% Satisfaction Guarantee
One reason to choose our team over others for your next AC replacement is our 100% satisfaction guarantee. You just can't go wrong with our team, since your comfort and happiness is the top priority. This really speaks to how confident we are that we can provide you with a solution that works the way you want it to.
Licensing, Certifications, and More
Every HVAC professional that works on a system in your home should be licensed. This is a given. However, the more licensed and certified your HVAC team is, the better your results will be.
Licenses and certifications require rigorous exams and training courses that only the best and brightest technicians can achieve.
Join Our Membership for 24/7 Services
Are you nervous that once you purchase your AC replacement, it'll be left in the dust for a few years? Not on our watch.
We offer a membership program that not only provides yearly maintenance, but gives our customers priority scheduling and access to our team 24/7. This means that no matter when a problem arises, we'll always be there to bring you repairs. Our phone lines are open and you'll be able to communicate with a real human being on the other end.
Contact SoCo Heating and Cooling today to schedule service. So Cool. So Cozy.