Join the Cozy Club
Maintaining your home's HVAC system can be stressful. The Cozy Club is an inexpensive way to protect your investment.
Benefits of a Cozy Club Membership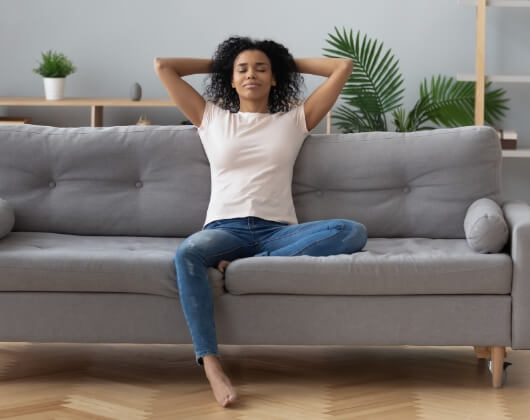 24/7 Emergency service
Free diagnostics & tune-ups
20% discount on repairs
10% Discount on equipment
Priority Scheduling
Join the Cozy Club
What Is The Cozy Club and Why Should You Join?
Home ownership is an incredible investment, but it can be stressful. When you own a home, you also own its problems. The Cozy Club is an inexpensive way to make sure HVAC problems aren't on that list of problems.
Our Cozy Club is designed to make sure you are covered. We begin with preventive maintenance, cover all your diagnostic fees, make sure you are covered after hours, and give discounts on repairs and equipment.
When you join the Cozy Club you are IN THE FAMILY!
Free Tune-Ups and Diagnostic Inspections
Get hassle-free maintenance on all of your HVAC systems included at no additional charge.
24/7 Emergency Service After Hours Service
Members only after hours services.
Priority Scheduling
Jump to the front of the line! As a Cozy Club Member, your call is scheduled ahead of others.
Savings
20% discount off repairs and Indoor Air Quality services, 10% Discount on equipment.
Special Pricing
Discounts on new equipment installations.
Extra Protection
Lifetime Labor Warranty on SoCo installed equipment.
COZY CLUB MEMBERSHIP AS LOW AS $21 A MONTH
You choose the membership that works best for you! Our annual membership for $225 or our subscription service for only $21 a month!
Save Big by Joining the Cozy Club Today!
Reviews from Our Members
We joined the cozy club at SoCo after moving to our new house. They're great to have around and wonderful to work with. They have repaired our water heater a couple of times now (replaced the original and fixed a warranty issue), the most recent when it went out right before Christmas! They're courteous, professional, and do a great job for the money. Highly recommend. (Shout out to Jacob and Chester for the last job. Great work guys and thanks!)

— Don Osburn, Colorado Springs, CO
Protect your investment. Sign up today.
Interested in a joining? As soon as we receive your form, we'll contact you to sign you up, and you'll start saving money immediately!
Join hundreds of your neighbors!
Current Member looking to schedule your tune-up? Click here!